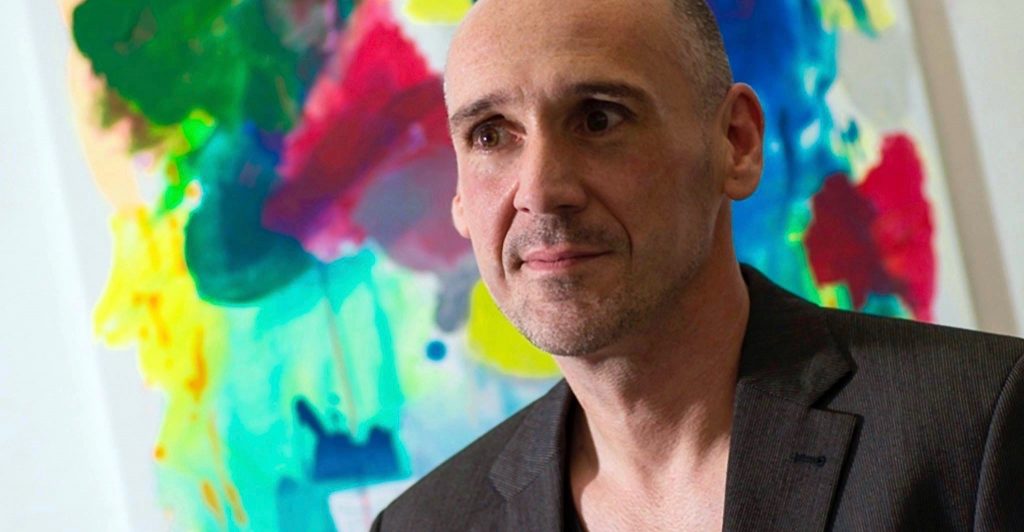 Der 1974 in Gießen geborene und bei Stephan Fritsch studierter Künstler beschäftigt sich im weitesten Sinne mit der Darstellung von gestisch, ungegenständlicher Malerei. Dabei wird seine Malerei von dem sinnlichen Umgang mit Farbe und Material getragen. Bilder die eine starke, differenzierte und somit sensible Farbigkeit aufweisen. Bilder die Querverweise in die Kunstgeschichte zulassen und zugleich von einer eigenen, lebendigen Handschrift geprägt sind. Ohne vorab festgelegte Themenbeschränkung, improvisiert er ähnlich einer Jazz-Session um zu möglichst neuen und somit überraschenden Bildfindungen zu kommen. Wie in der Musik, spielen hierbei Rhythmus (Bildaufbau) und Harmonie (Farbigkeit) eine zentrale Rolle. Gemäß dem Grundsatz von Henri Matisse
"Nicht Formen färben, sondern Farben formen"
wird dieser Arbeitsprozess in seinen Bilder erkennbar. Die daraus entstehenden Anordnungen laden den Betrachter ein, sich mit seinen Werken länger und vorurteilsfrei auseinander zu setzen. Mit etwas Zeit erkennt man das Beziehungsgeflecht in Jens Berzio`s Bildern, seine Persönlichkeit, seinen Ausdruck und die Auseinandersetzung, die er während des Entstehen des Bildes durchlebt.
---
▪️According to the principle of Henri Matisse "shapes of colors", this work process is recognizable in his paintings. The artist, born in Giessen (Germany) in 1974 and studied by Stephan Fritsch, is concerned in the widest sense with the representation of gestural, non-representational painting. His paintings are supported by the sensual use of color and material. Pictures which have a strong, differentiated and therefore sensitive color. Pictures which allow cross-references to the history of art and at the same time are marked by their own, living handwriting.Without predefined restrictions on the subject, he improvises similarly to a jazz session in order to arrive at as new and thus surprising images as possible. As in music, rhythm (image composition) and harmony (color) play a central role.
According to Henri Matisse's principle, "shapes of colors", this work process is recognizable in his paintings. The resulting paintings invite the observer to deal with his works longer and without prejudice.
With a bit of time one can see the interrelationship in Jens Berzio's pictures, his personality, his expression and the confrontation he experiences during the emergence of the image.